Jack Hookey (guitar/vocals) is joined by the consummate professionals David Wise (bass/vocals) and Willem Ayamiseba (drums) for a sonic journey of epic proportions; all the while sitting in a luxurious leather sofa. There will be laughs, cries, yips of ecstatic bliss, existential philosophy, jarring non-sequiturs and engrossing, Woodstock-esque jam sessions. Also featuring the volcano-in-waiting Ruby Donnelly on vocals and 4 notes of trumpet.
Small Town Alien will be supported by the captivating Canberra trio Freelings.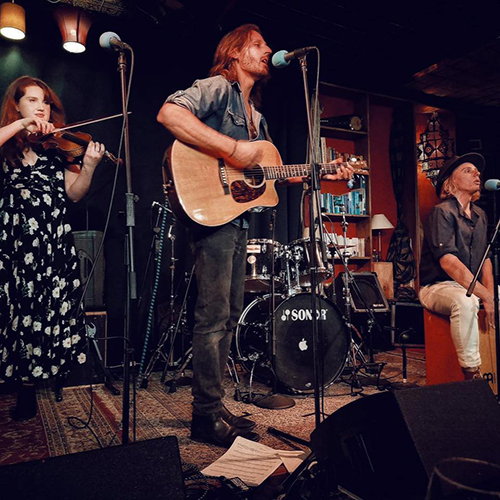 All are welcome, humans and aliens alike.
Please do not attend if you are unwell, have been in close contact with a known active case of COVID-19, or have been to a COVID affected area or travelled overseas in the previous 14 days.