Drawing inspiration from the early 70's progressive rock scene with touch of psychedelia. Taking their musical influences from bands such as the Beatles, (psychedelic phase), Pink Floyd, David Bowie, Led Zeppelin, the Kinks, the Doors, Bob Dylan and Donovan.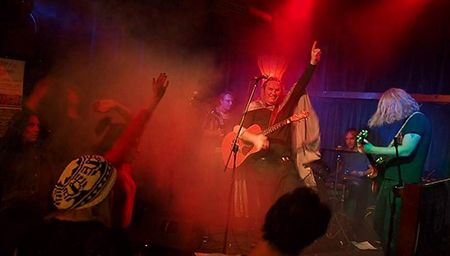 Lead by Magic Rob Burgess, singer, songwriter from Canberra. In his song writing, Rob draws on his fascination with mythology, philosophy, comparative religion, science fiction and fantasy. Often described as a folk-rock band with a medieval twist and a space-rock vein. They tell fantasy stories of, interstellar travel, science-fiction and the Age of Aquarius upon classic rock sounds.
Upbeat music with a strong stage presence, these cosmic-leaning cape drawn folk-rockers will engage the audience into dance while transporting you to another dimension.
Originally from Canberra writer, musician and modern-day nomad, Spaceman Africa decided to legally change his name after an adventurous bender in Ireland in 2002. Spaceman's unique folk-rock compositions are musical versions of the multitude of humorous stories Spaceman has written about from traveling the world, hence the name of the project is Spaceman Africa the Musical. Fans have likened his music to that of Lou Reed and Bob Dylan and describe his amusing lyrics comparable to Tenacious D and Flight of the Conchords.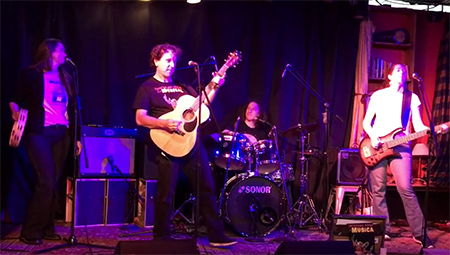 2018 saw Spaceman perform Spaceman Africa the Musical for the first time accompanied by a band. Together, they were able to fulfil two of Spaceman's long-held dreams: 1. to perform his songs live with a band, and 2. to perform at the iconic Canberra venue, the Phoenix Pub.
Spaceman Africa the Musical is a collection of some of those autobiographical cheeky, funny stories put to music.