Australian-based folk diviner Leah Senior silences audiences with vivid lyricism and a voice that soars with a disarmingly honest Sandy Denny-like clarity. Quietly revered as a master songwriter, she effortlessly weaves together spring-time baroque pop playfulness with a fragile blend of bedroom folk. Her fourth album The Music That I Make (2023, Poison City Records) reveals Leah at her most intimate, her songs a cycle of vulnerable meditations on what it means to create. The Music That I Make transports the listener to her sandstone shack in Anglesea, where autumnal British folk meets late night AM radio.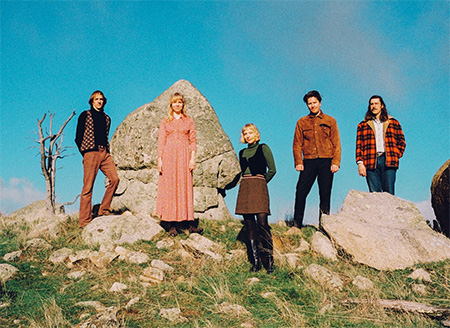 Leah's unique style has attracted not only those in the folk world but the likes of many others including the infamous psych rockers King Gizzard and The Lizard Wizard, Jeff Tweedy, Calexico, Jessica Pratt and more. Enjoy this moment of wisdom and lyrical wit through crisply picked songs, old world folk dipping into psychedelia.
Support: Lily Morris.
Lily Morris is a singer-songwriter from Braidwood, NSW (Yuin country) penning jangly, lyric driven songs about her hometown, growing up, and thoughts that hitch through her head at night.